What's New at SeaWorld® Orlando & Busch Gardens Tampa Bay
Discover the latest news and updates from SeaWorld Orlando's main theme park, Aquatica® Orlando and Discovery Cove®, plus Busch Gardens Tampa Bay and Adventure Island in Tampa! SeaWorld is constantly adding new attractions, shows, events and more, ensuring that fresh experiences will be waiting every time you visit.
Read on to see what's just arrived at these popular parks — and what's coming in the near future!
Now Open
SeaWorld Orlando
Sesame Street Land™: Take a stroll down Sesame Street at SeaWorld Orlando courtesy of this brand-new land! Featuring eight attractions, character appearances, interactive play, themed dining and shopping, Sesame Street is just as you imagined, providing endless fun for the whole family. Come and play with Elmo, Cookie Monster, Abby and all of your Sesame Street favorites for the first time at SeaWorld!
Infinity Falls: Rush the rapids on SeaWorld's all-new river ride! Climb aboard your raft for a journey of discovery down this lost jungle river. Wind your way around soaking fountains and waterfalls as you pass the remains of an ancient civilization. And hang on as the roaring rapids send you flying through chutes before you plunge down the world's tallest drop into churning whitewater!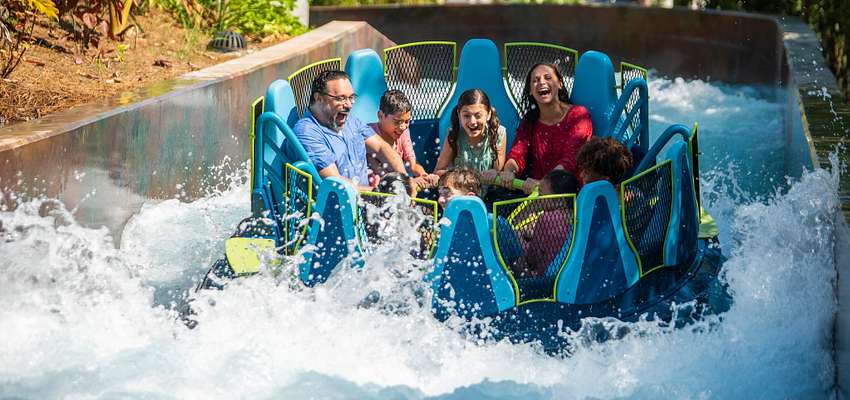 Aquatica Orlando
Ray Rush: Triple your fun with the three-in-one thrills of Ray Rush, new at Aquatica Orlando! This fully loaded water adventure provides three ways to slide, splash and soar like never before. First, water jets launch your raft from zero to awesome in seconds. Next, your adventure takes a twisting turn as you spin inside a colossal water sphere. Finally, dive into the giant manta wings, swooping up and down a different path each time!
KareKare Curl: Experience the feeling of weightlessness aboard the all-new KareKare Curl! "KareKare" means "waves" at Aquatica, and "Curl" indicates a curved shape — which is exactly what you'll get when you climb this experience's vertical, curve-shaped wave wall! True to its name, this two-person slide will deliver a high-adrenaline, weightless adventure that you'll only find at Aquatica.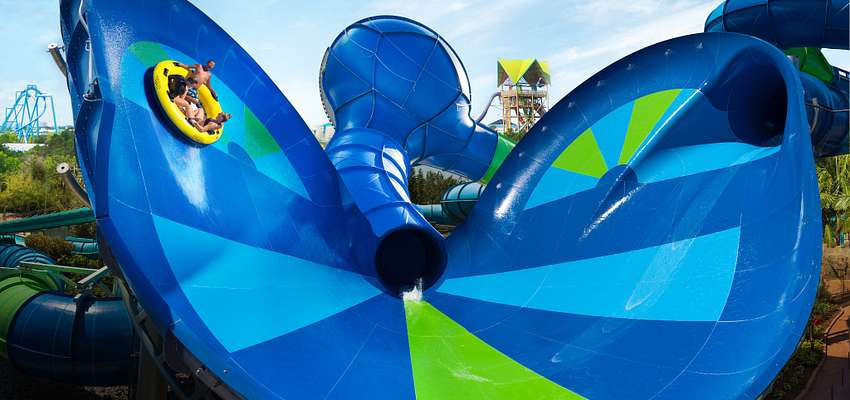 Busch Gardens Tampa Bay
Tigris: Florida's tallest launch coaster has arrived at Busch Gardens Tampa Bay! Featuring more than 1,800 feet of steel track, this new attraction will catapult you through looping twists, breathtaking drops, and an inverted heartline roll — not to mention a 150-foot skyward surge — at speeds exceeding 60 mph.
Coming Soon
SeaWorld Orlando
Ice Breaker (Opening Soon): On this brand-new roller coaster, enjoy four airtime-filled launches — both forward and backward — culminating with a reverse launch into Florida's steepest, beyond-vertical drop, along with exciting twists, turns and airtime hills.
Aquatica Orlando
Riptide Race (Opening Soon): Florida's first dueling-racer raft slide will feature nearly 650 feet of tight loops and accelerations, including indoor and outdoor sections.
Busch Gardens Tampa Bay
Iron Gwazi (Opening Soon): North America's tallest and the world's fastest and steepest hybrid coaster will plunge you from a 206-foot peak into a 91-degree drop, reaching top speeds of 76 mph.
SeaWorld Orlando Park Map | Aquatica Orlando Park Map | Busch Gardens Tampa Bay Park Map