Visit Orlando's Official Visitor Services
Start your Orlando vacation here and get insider advice on the best Orlando experiences! Our Official Visitor Services are your resource for unbiased destination information and resources you can trust, including discounted attraction tickets, trip-planning advice, dining and entertainment options, and more. This is your one-stop shop to preview all the fun Orlando has to offer.
Staffed by friendly, knowledgeable Vacation Guides, our Official Visitor Services are available via phone at +1 (407) 363-5872 and Live Chat, Monday through Friday from 9 a.m. – 6 p.m. and Saturday and Sunday from 9 a.m. – 3 p.m. (Orlando's Official Visitor Services are closed on Thanksgiving Day and Christmas Day.) Please note only credit card payments will be accepted.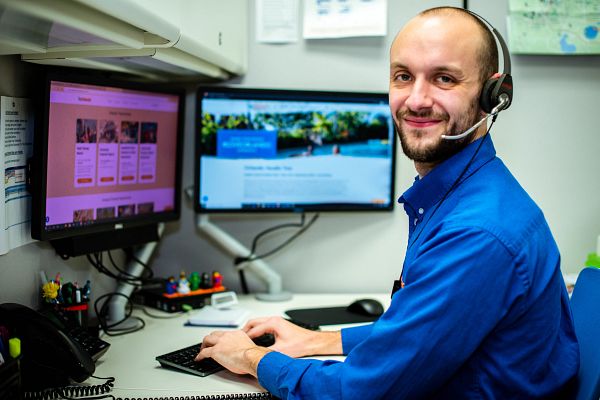 Orlando's Official Visitor Services
Monday through Friday from 9 a.m. – 6 p.m. and Saturday and Sunday from 9 a.m. – 3 p.m. ET. Orlando's Official Visitor Services are closed on Thanksgiving Day and Christmas Day.
Phone: +1 (407) 363-5872
E-mail: info@visitorlando.com